TESSA NICOLE ART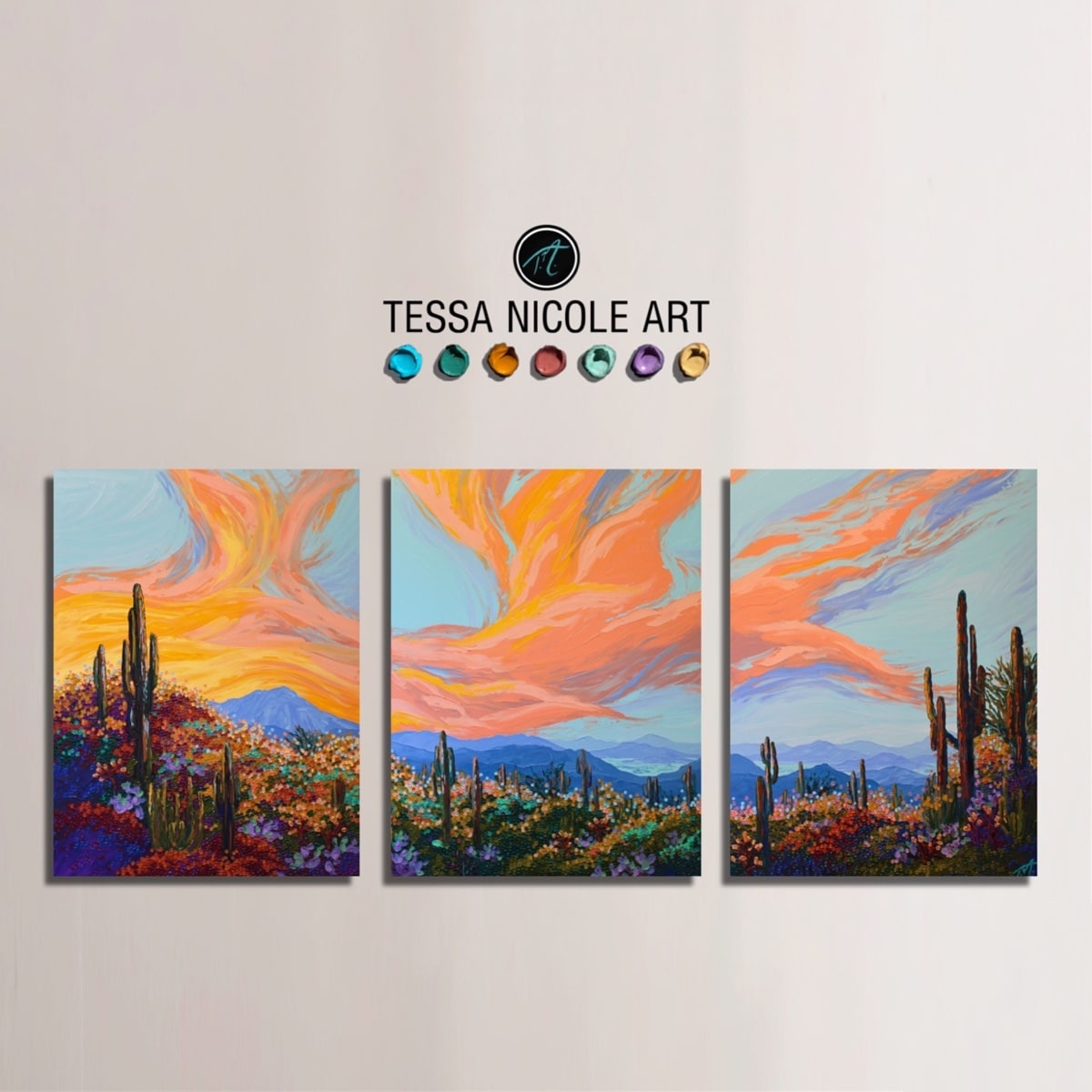 "Sonoran Rhythm"
18 x 24 inch (x3), oil on panel
"Sonoran Rhythm" captures the drama & artistry of Arizona's signature sunsets. With a wispy & energetic sky, complimented by a calming landscape in the foreground, the triptych serves as a familiar scene to all desert lovers.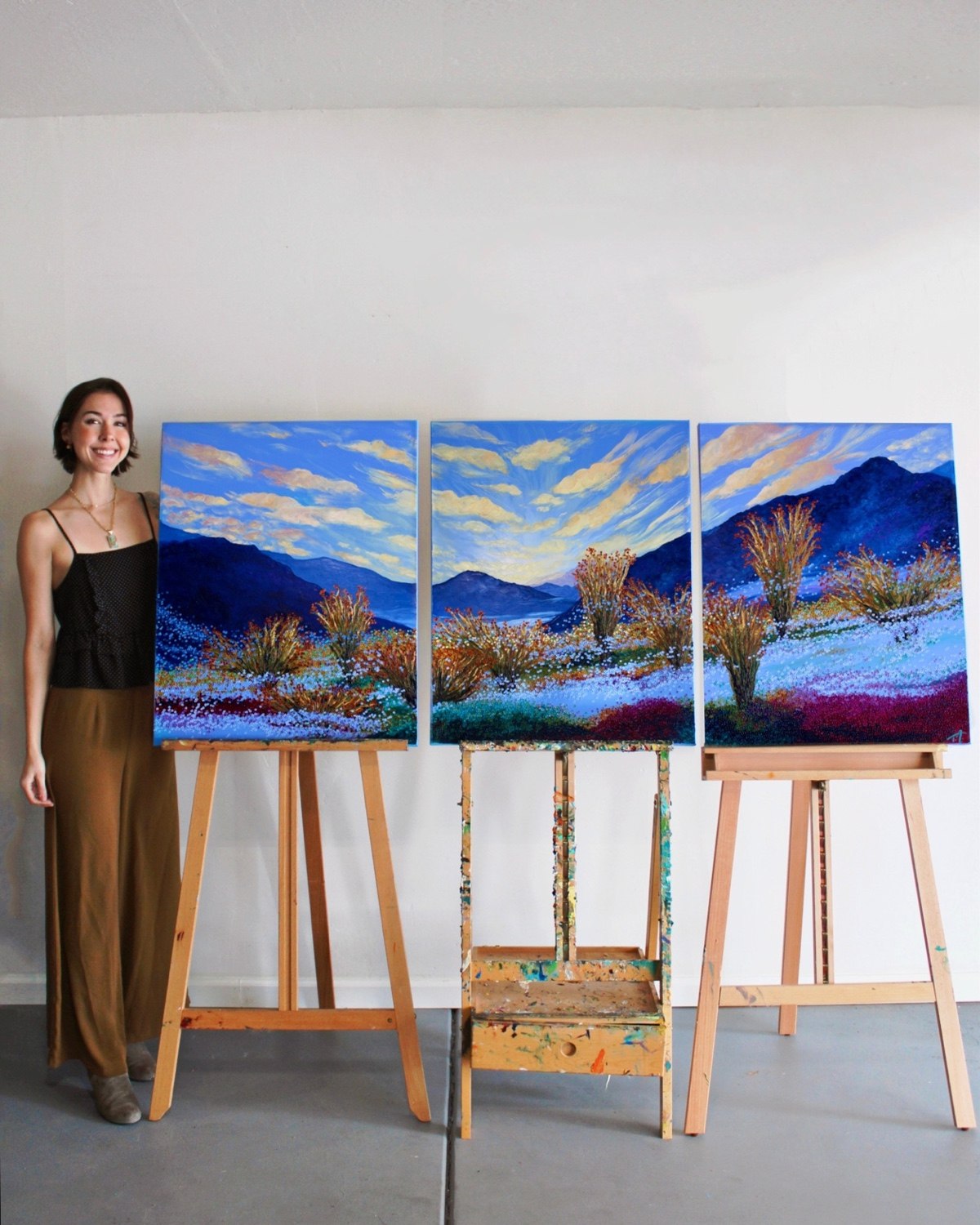 2023 FOCAL PIECE
"Inhale, Exhale"
24 x 30 inch (x3) • oil on linen canvas
This striking triptych features a soft desert landscape with blooming ocotillo cacti in the forefront. The painting's title, as you say it out loud, is meant to elicit an immediate meditation. Breathe in, as you follow the current of fog drifting across the canvases. Breathe out, as you take the whole scene in at once. Continue this meditation until you are enveloped in the painting.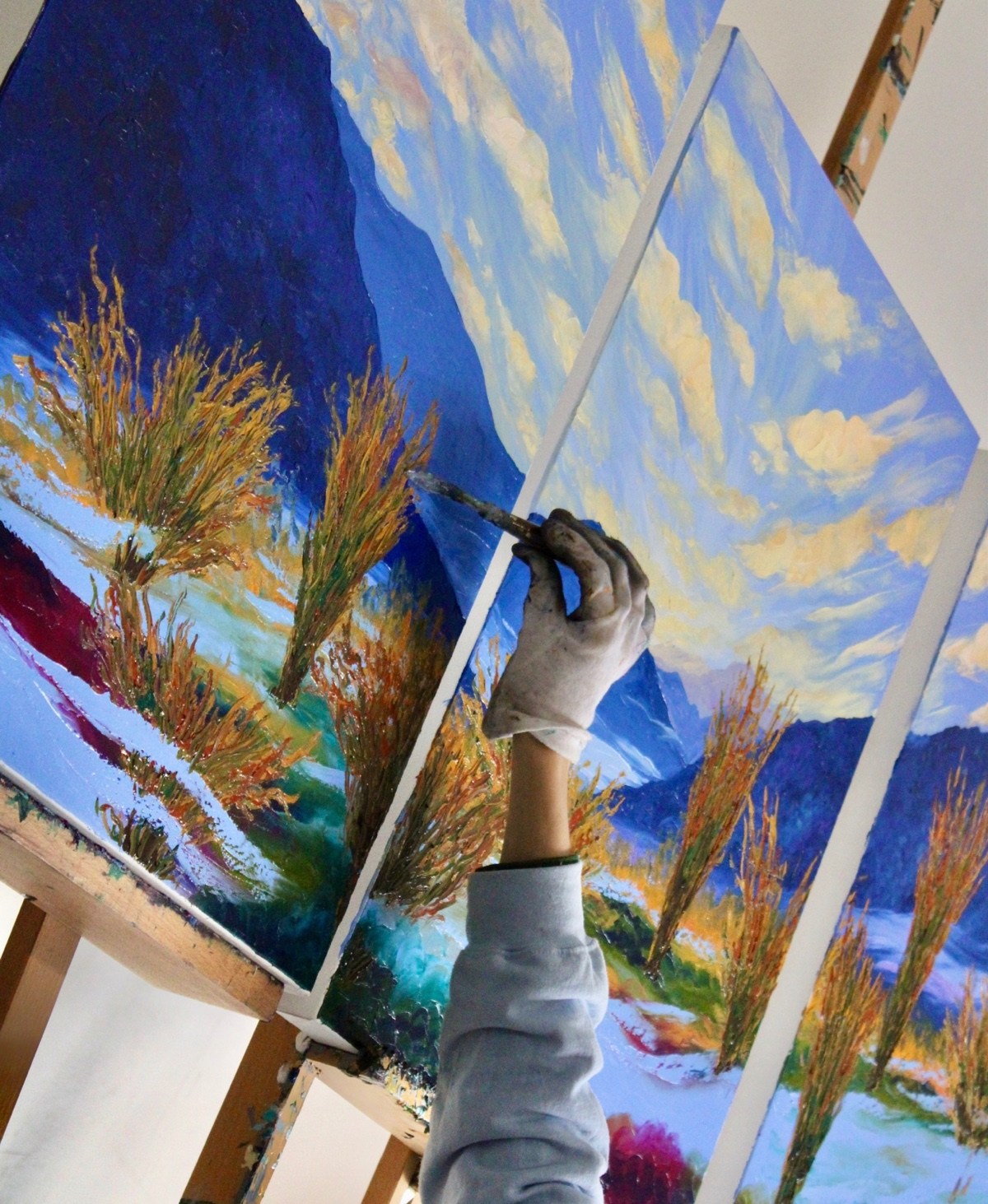 #workinprogress
Connect with Tessa as she shares her current work-in-progress paintings!
Instagram: @tessanicoleart | Facebook: www.facebook.com/tessanicoleart