tessa nicole art, specializing in custom commissions
"My favorite part about being an impressionist palette knife oil painter is the fact that I have the ability to work with my client's individualistic creativity to create a unique piece just for them."
Tessa's "bread & butter" is commissions. From a photo of somewhere that is special to you & your significant other, to a flower that reminds you of your mother, Tessa will create an original oil painting that speak specifically to you.
Tessa also works with international collectors! Never hesitate to reach out to to learn about her international shipping process!
For more information on custom commissions, please send a message through the contact form or email Tessa at: info@tessanicoleart.com
Scroll down to read just a few of the many positive experiences Tessa Nicole's collectors have had in commissioning a custom original oil painting!


"We love your palette knife work. If we had the money, we would convert our home to a Tessa Nicole Gallery. We're working on that someday. Keep up the good work."
- Richard W. (US collector)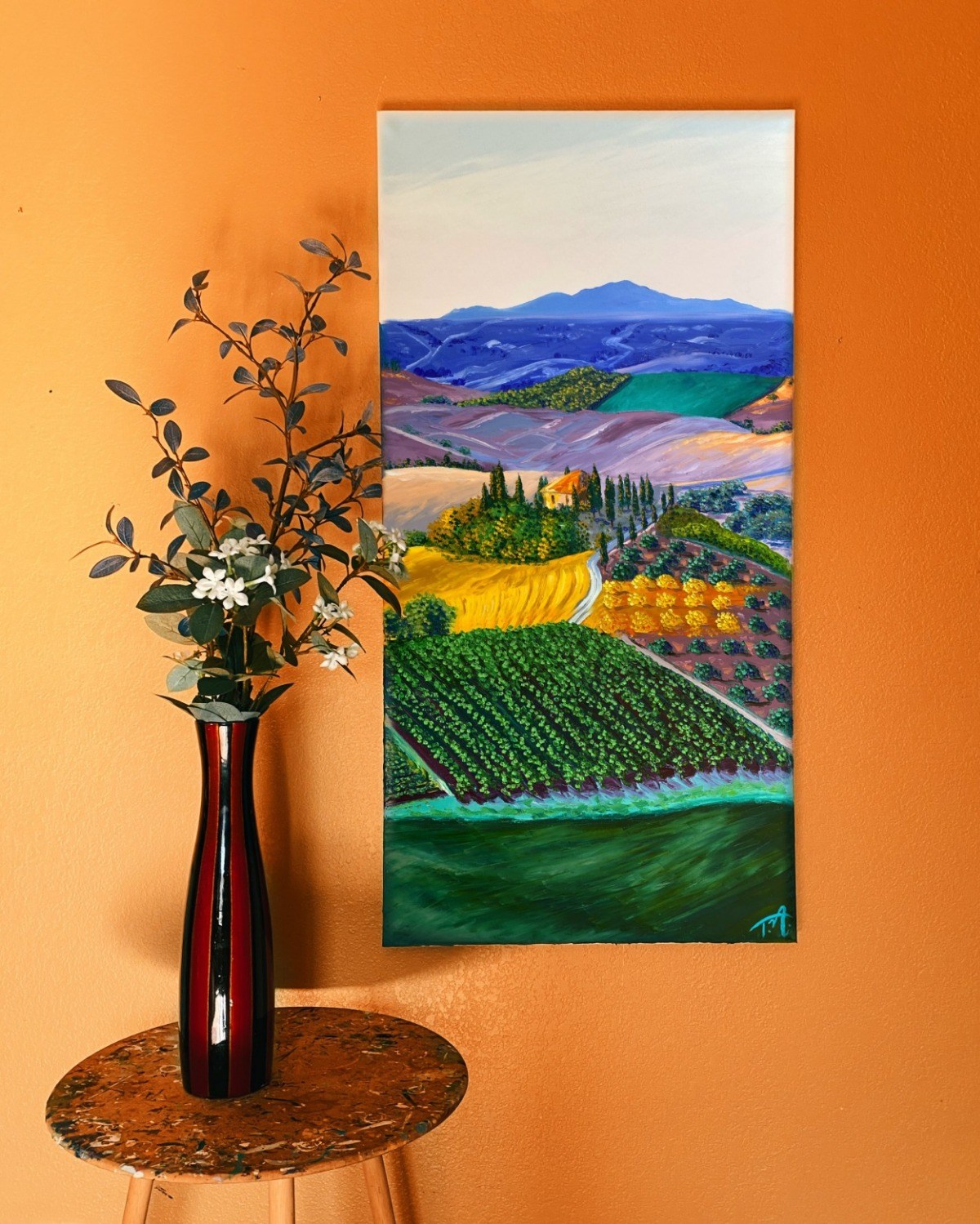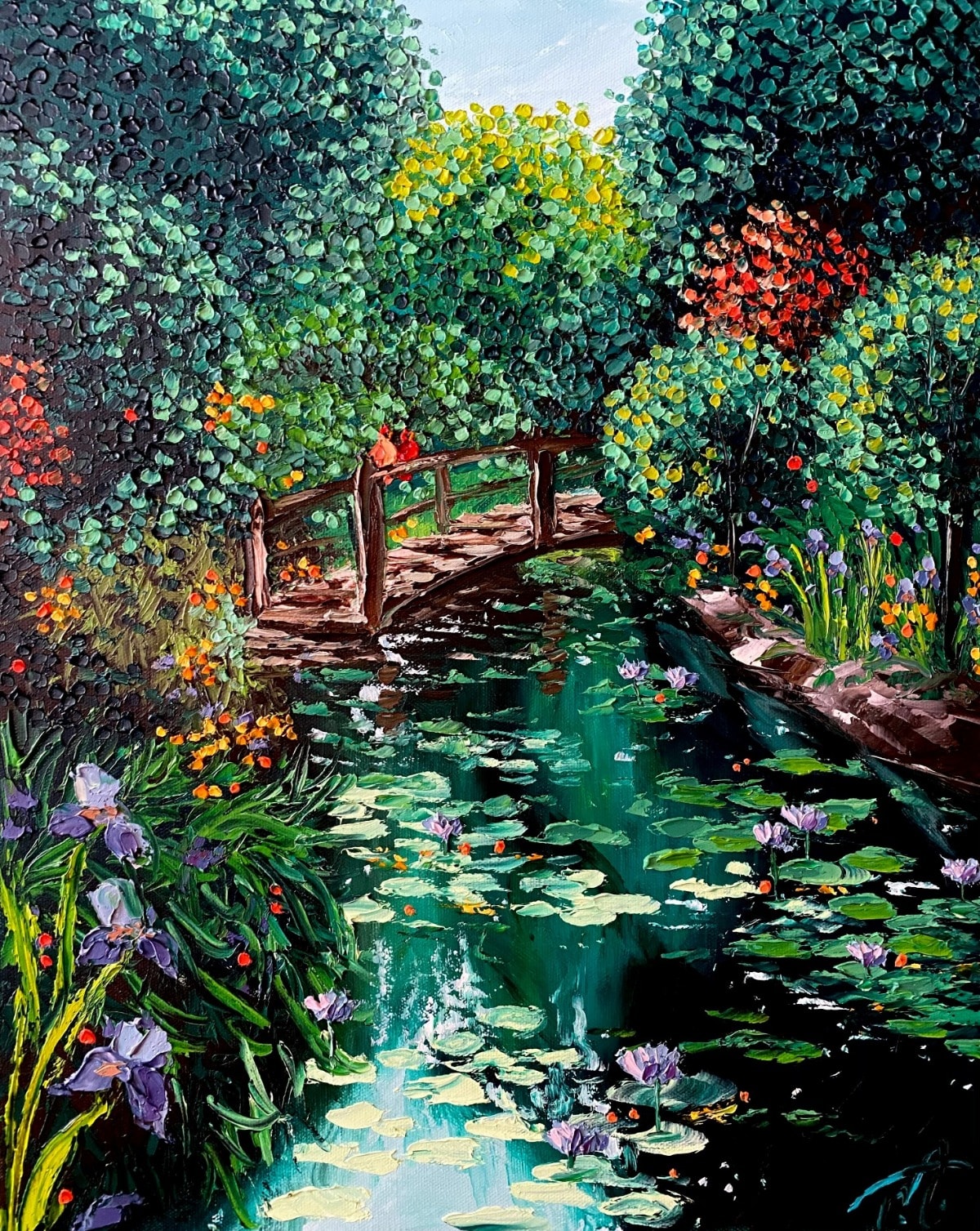 "Something about 'Stream of Solace' caught my eye. I kept returning to look at this art. It was both the art and Tessa. I can't explain it. I contacted Tessa to see if she could make it even more special. Without any hesitation, Tessa said yes to adding two cardinals. As I had explained to Tessa, these two birds would always visit me together. I saw them as my parents that had both recently passed.
Tessa, your art and kindness have touched my heart! For this, I am eternally grateful!"
- Albert E. (international collector)


"I really liked the commissioning process with Tessa. It was an art journey for me. The main idea was clear: an interpretation of Starry Night of Van Gogh, so the commissioning process concentrated mainly on the scenery. This scenery process was a combination of exchanging more than 30 pictures, several ideas on foreground and background, 9 sketches by Tessa. It felt to me as a real joint effort with an amazing painting as the result. I'm proud on both the end result as on the process coming to that. Thanks, Tessa."
- Anton S. (international collector)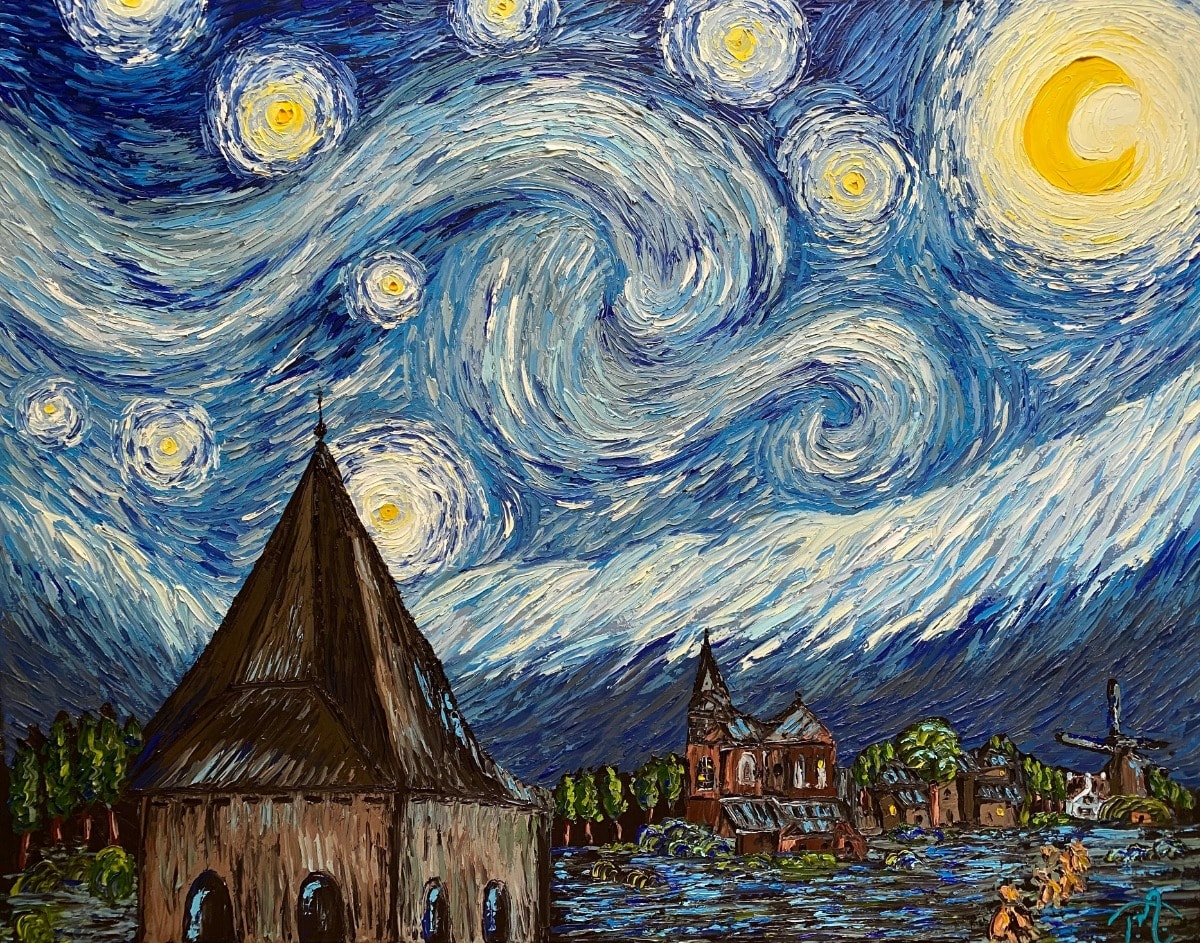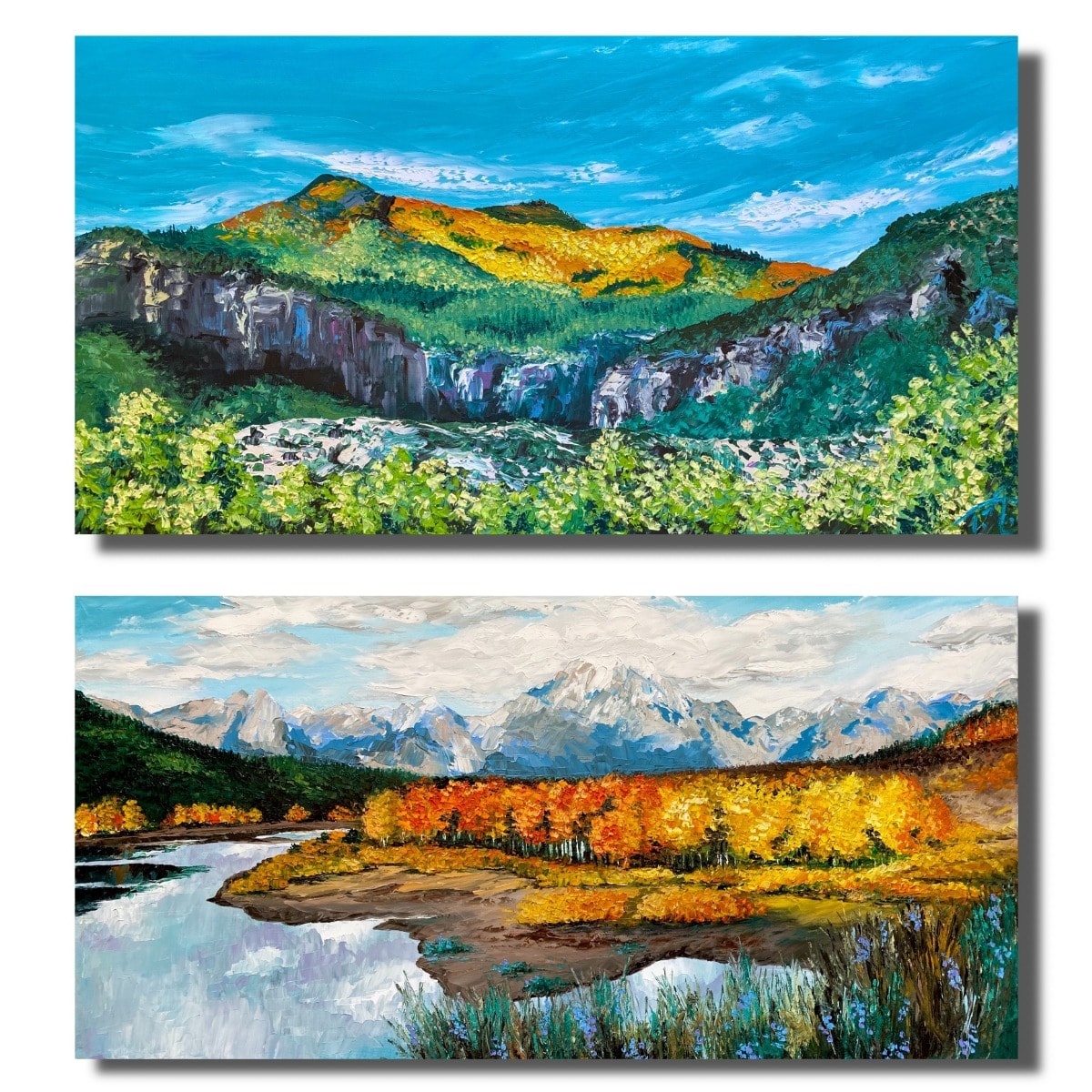 "Tessa has done two paintings for us.Both are of places in the west. The Tetons and one of the aspens on the peaks of the Huachuca mountains. They are cheerful, vibrant and fill our living room with good feelings.
- Stuart & Denice G. (US collectors)


"I commissioned Tessa to do a painting for me, after seeing one of her original paintings of a couple long stemmed sunflowers; I wanted something similar, but a little larger. We emailed back and forth a little; I told her what I liked about the painting and what I wanted. After about 2 weeks, she emailed me to let me know that the painting was ready and she would be shipping it. It arrived a short time later, very well wrapped in a couple layers of bubble wrap and styrofoam sheet. She even emailed me shortly after it arrived, to make sure that it had arrived undamaged and safe. The painting itself was perfect. I really like Van Gogh, and I liked the texture of the paint, the bright color combinations, the "palette", or primary colors she uses to make secondary colors and subjects, landscapes. The whole experience with Tessa was great, from start to finish! I have and would recommend her to anyone thinking about buying a painting. After seeing the couple of "Starry Night" variations that she's done, I will commission her to do one for me; I just need to figure out what I want for her to add or how to make it unique for me."
- Chris G. (US collector)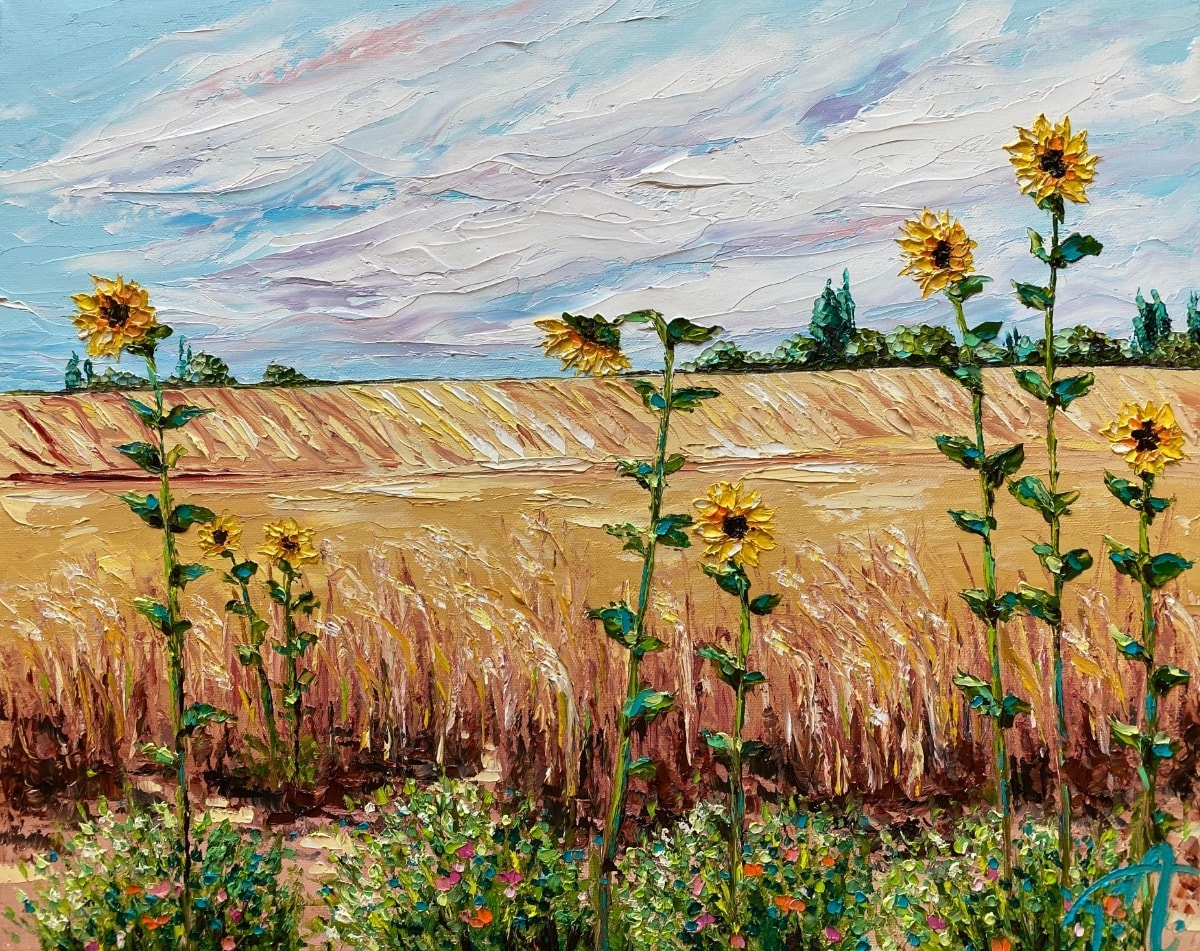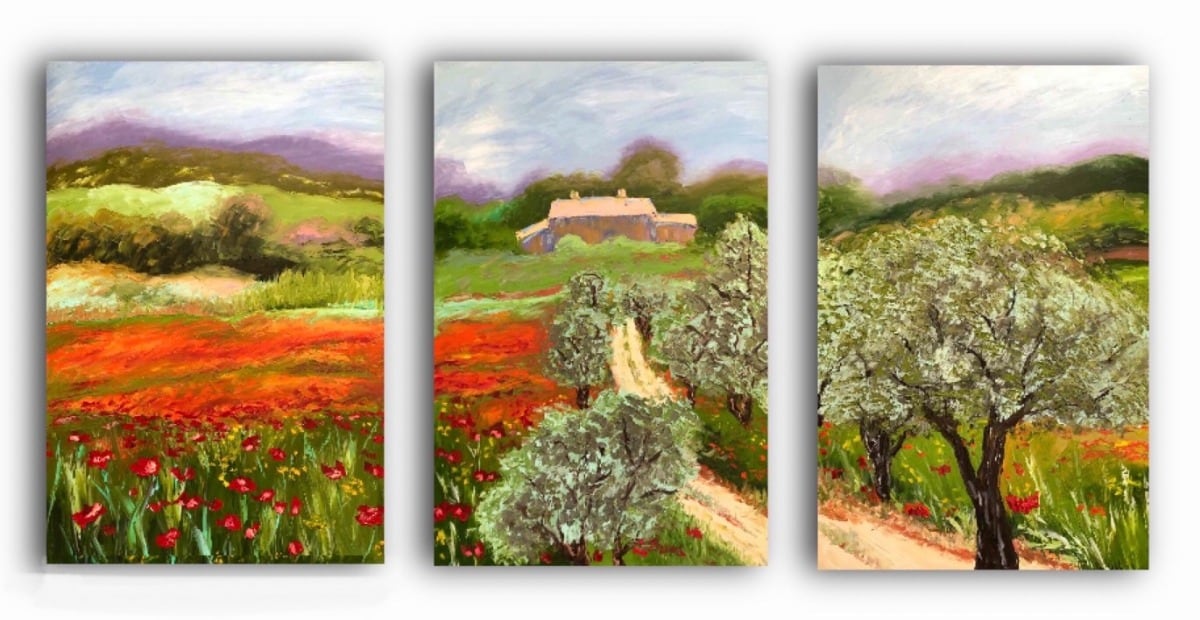 "Tessa is a visionary and a beautiful soul. With a virtual consultation, she used pictures of my home, my husband's desire for a French tree-lined lane, and our living room color scheme to create a masterpiece."
- Misti L. (US collector)


"My wife and I are struck by Tessa's skill -- comfortably the most talented artist at the San Diego art festivals where we get to enjoy her work. Since COVID and our indefinite separation from family on the East Coast, we've grown quite homesick. As a solution, we commissioned Tessa to do an impressionist's take on my home, a colonial-era New England farmhouse and gardens. The experience was fantastic. We gave her a vague sense of the purpose and vision, along with a number of pictures. Tessa turned my admittedly non-artistic request into something extraordinary. Her initial sketches were brilliant, the colors vivid, the composition precise, and the structure something from a dream. And her work was breathtakingly fast! The piece hangs above our bed, a daily reminder of family, friends, and happy times. We're excited for our next commission with Tessa!"
- Brandon & Abi K.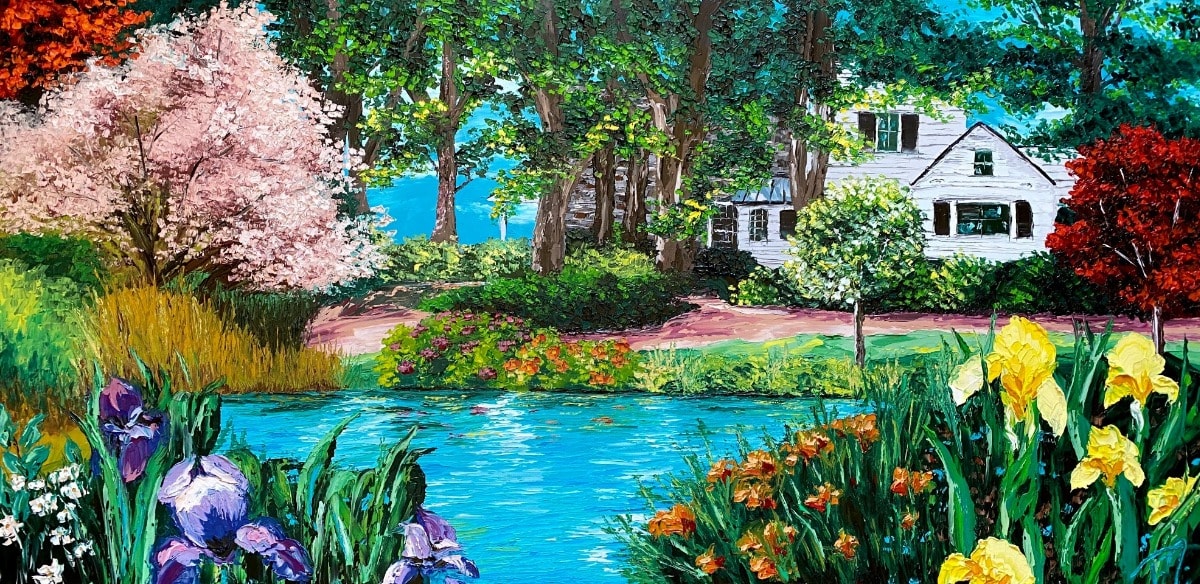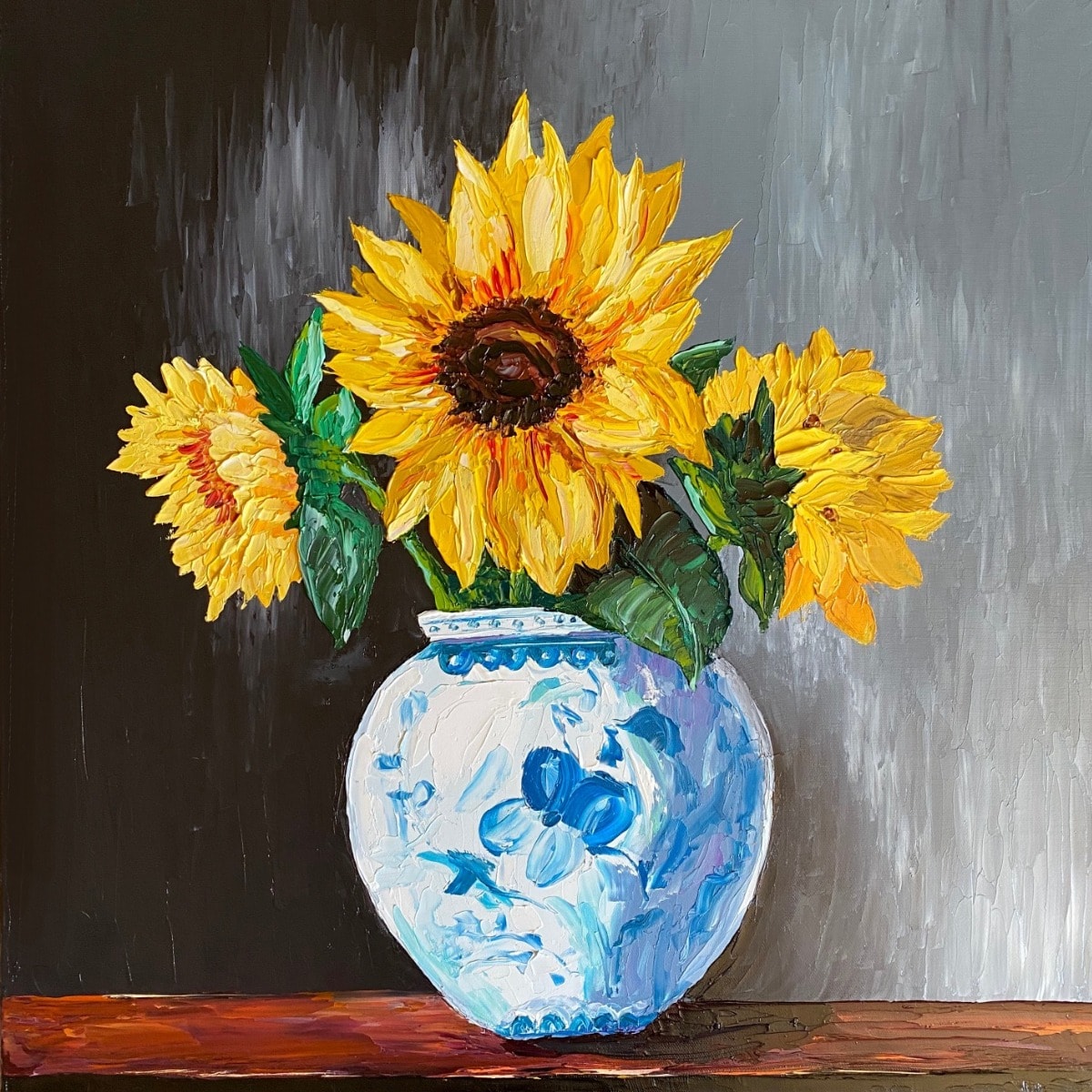 "Tessa painted a sunflower commission for me and my husband, in memory of my grandpa. He loved sunflowers and planted a whole sunflower field at his house, so this piece has a ton of meaning for me. She sent us updates along the way and personally delivered the painting to our house. The detail and texture was even more amazing once we saw it in person. Thank you again Tessa for our beautiful painting! We can't wait to add more of your paintings to our home!"
- Kayleigh & Brett M. (US collectors)


"We have commissioned two separate pieces with Tessa since we love her style and use of texture, and because she is an amazing person and friend! We love California poppies and since we were moving to CA to MI we wanted something special to remember where we came from in our new home. Tessa's use of color and texture is unrivaled, and we will cherish our pieces for the rest of our lives. Every time we look at them, we can remember where we fell in love."
- Karina, Iver, & Juniper J. (US collectors)