tessa nicole art, specializing in custom commissions
From a photo of somewhere that is special to you & your significant other, to a flower that reminds you of your mother, Tessa will create an original oil painting that speaks specifically to you.

Tessa Nicole works one-on-one with her collectors to bring their vision to life.
Below you will find detailed information on the custom commission process. For inquiries or questions, please send a message through the contact form or email Tessa at: info@tessanicoleart.com
Scroll down for detailed information on Tessa's commission process.
SUBJECT MATTER
When working with a collector on a custom piece, inspiration is typically drawn from earlier TN originals or a photo the collector provides. All custom pieces are created solely with palette knife in Tessa's original Textured Pointillism style.
Tessa begins the commission process by viewing the space in person or virtually. The client has full control over size/orientation/color scheme, but seeing the space will help Tessa offer suggestions or recommend any necessary changes.
Photoshop is a vital part of Tessa's process for clients considering commissions. When going with a photo reference for a custom piece, Tessa will work up a digital sketch (changing anything that the client requests) & is then able to superimpose the image onto the chosen wall. When going off of earlier TN originals, Tessa is also able to work up a digital sketch combining all of the chosen aspects into one.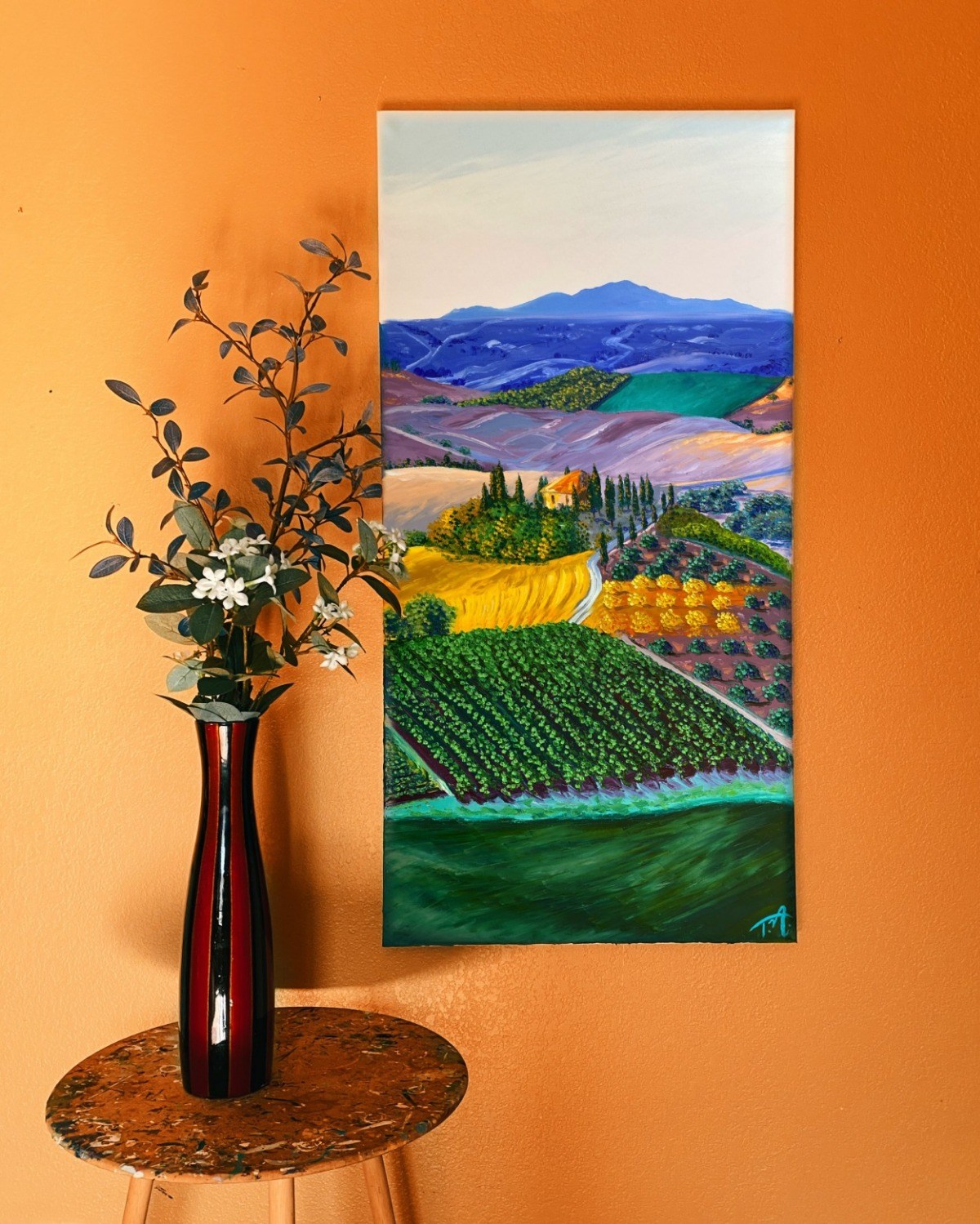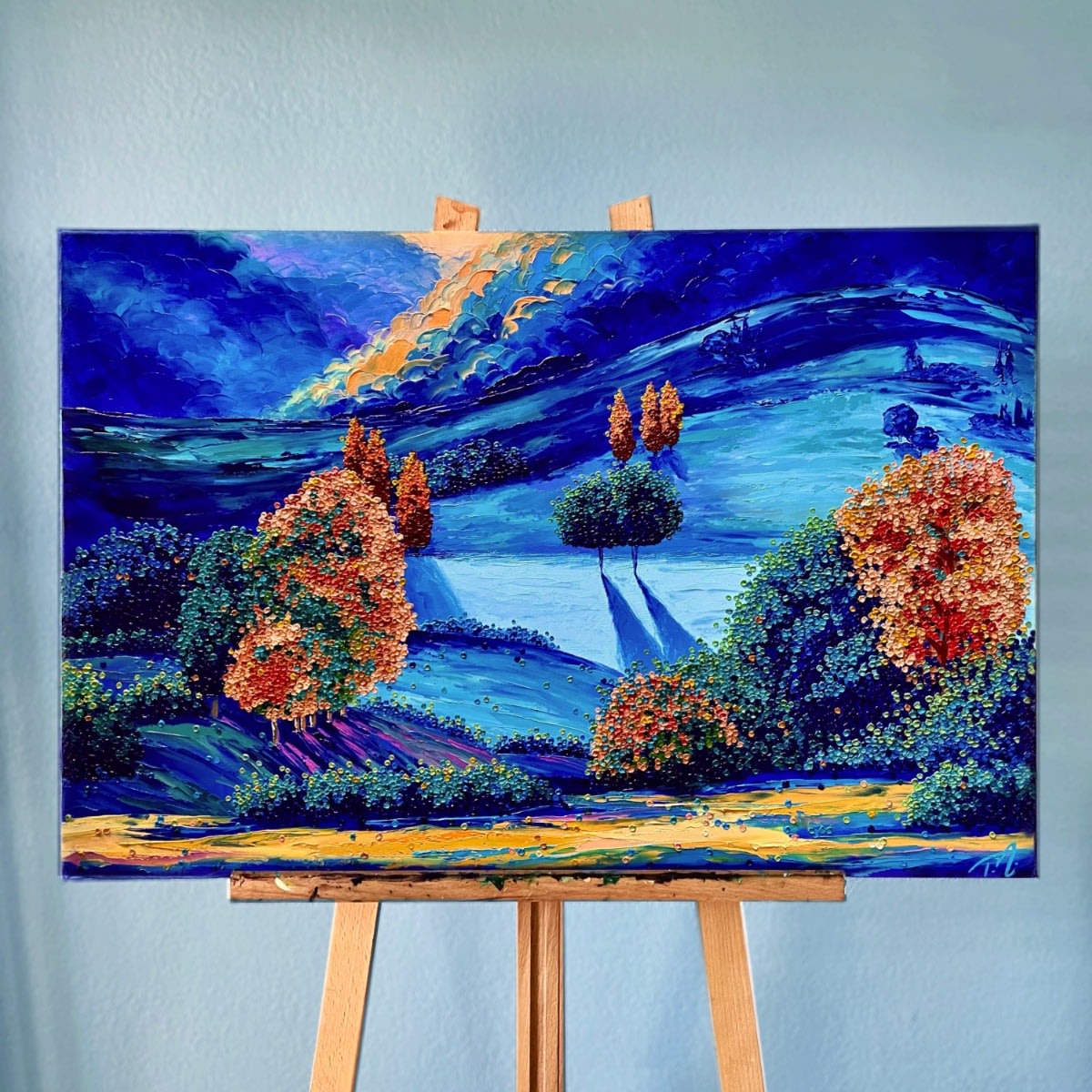 SIZING / PRICING
The commission size minimum is 16"x20". Largest single size available is 60"x72" (any size up will have to be created as a triptych).

To receive an official quote for a custom piece, please email the desired subject matter/dimensions to: info@tessanicoleart.com
Collectors automatically receive a 10% discount on any purchases of original TN paintings, after the purchase of their first TN Original.
COMMISSION RESERVATIONS
The commission turnaround time is typically 2-3 months. In order to be added to the commission waitlist, a 35% deposit is required. The deposit is refundable at any point before the start date, and can either be canceled by Tessa Nicole or the client.
Once the commission is completed, Tessa will send official photos to the client for approval. Upon approval, the remaining amount is due & shipping/delivery is scheduled.